Pokémon TCG: Charizard Ultra Premium Collection In Store Now!
The Charizard Ultra Premium Collection released on October 28th and the community grabbed as many as they could get their hands on. Similar to the Pikachu UPC, the boxes were very popular. 
Pokémon came through with some quality products. The full list of items includes:
3 etched foil promo cards: Charizard V, Charizard VMAX, and Charizard VSTAR

1 playmat featuring Gigantamax Charizard

65 card sleeves featuring Gigantamax Charizard

1 metal coin featuring Gigantamax Charizard

6 metal damage-counter dice

2 metal condition markers

1 acrylic VSTAR marker

16 Pokemon TCG booster packs from the Sword & Shield Series

A player's guide to the entire Sword & Shield Series

A code card for Pokemon TCG Live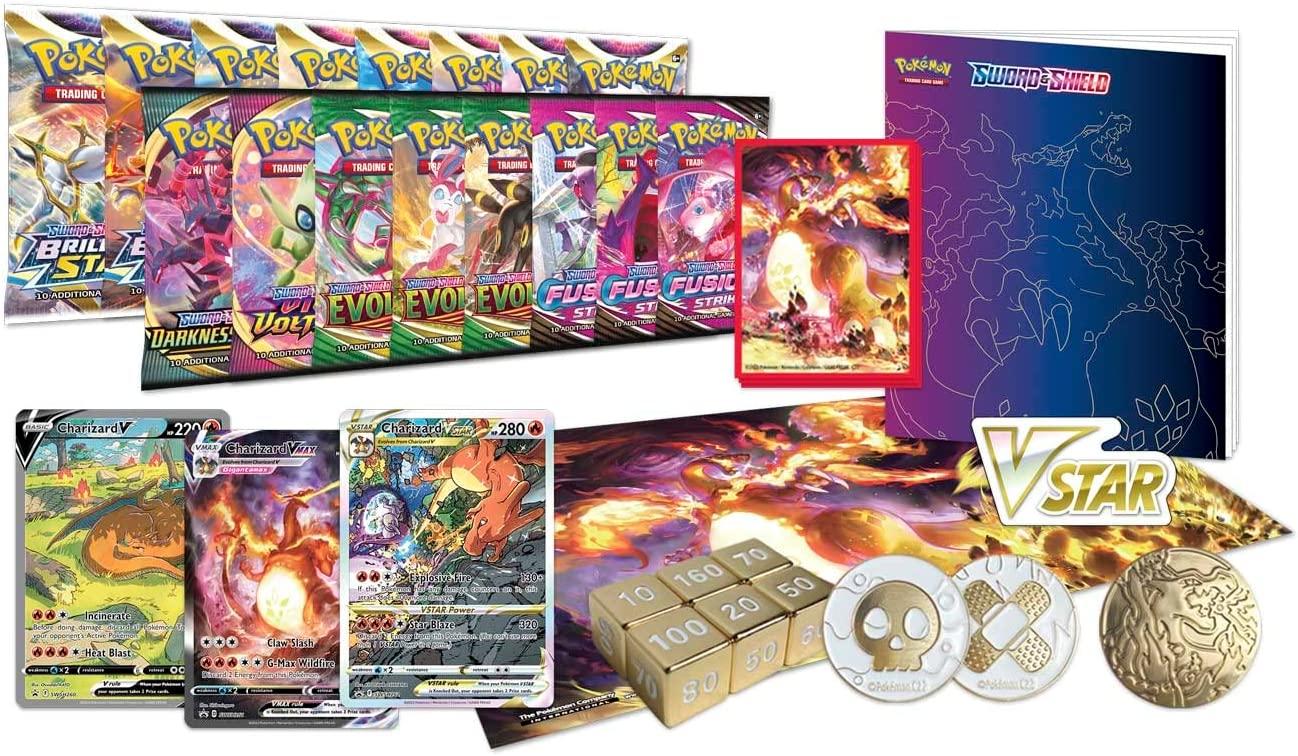 The three Charizard alternate art cards lived up to the hype. The Charizard V looks adorable as he rests from his recent battle with Venusaur (from the Brilliant Stars alt art) The VMAX is massive and ferocious. The dragon dominates as king of the Pokémon universe. And the VSTAR card thrills as we get to witness a new battle against Mewtwo. (Mewtwo's point of view TBR in Crown Zenith)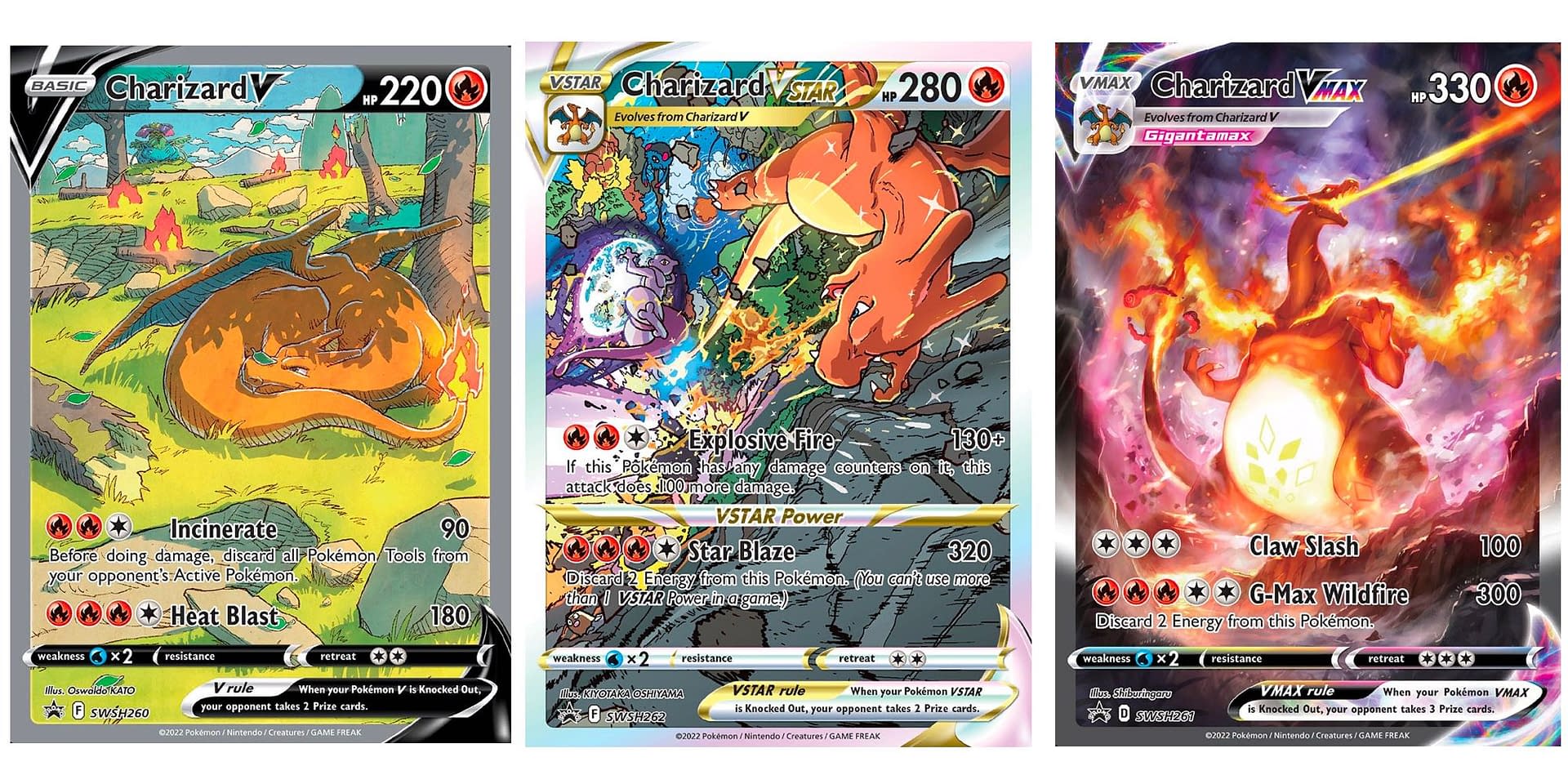 The metal coins and dice are heavy and made well. The playmat features the art from Charizard VMAX and the matching sleeves make every card legendary. 
The exciting news is that Nexgen games has a few boxes left! If you need another box Nexgen has you covered. Do you need even more Charizard? You can buy all three of the alt arts without the box in the plastic sleeve. We also have some loose accessories if you are looking for extras. Order online now to get the box at $200.00 tax included or pick and choose what you need!