"Paradox Powers ex Special Collection" Amazon Exclusive
Last September, Amazon released an exclusive Arceus collection that came in with some heat. It came with the very useful Arceus V and VSTAR cards as well as 10 booster packs. For 50 bucks it was worth picking one up. 
Many other stores have come out with exclusives like the fan favorite VMAX Dragon premium collection from target. 
Now a new exclusive collection is being released from our Pokémon friends at Amazon. The  Paradox Powers ex Special Collection will be released September 8th. This package will be selling for $36.96.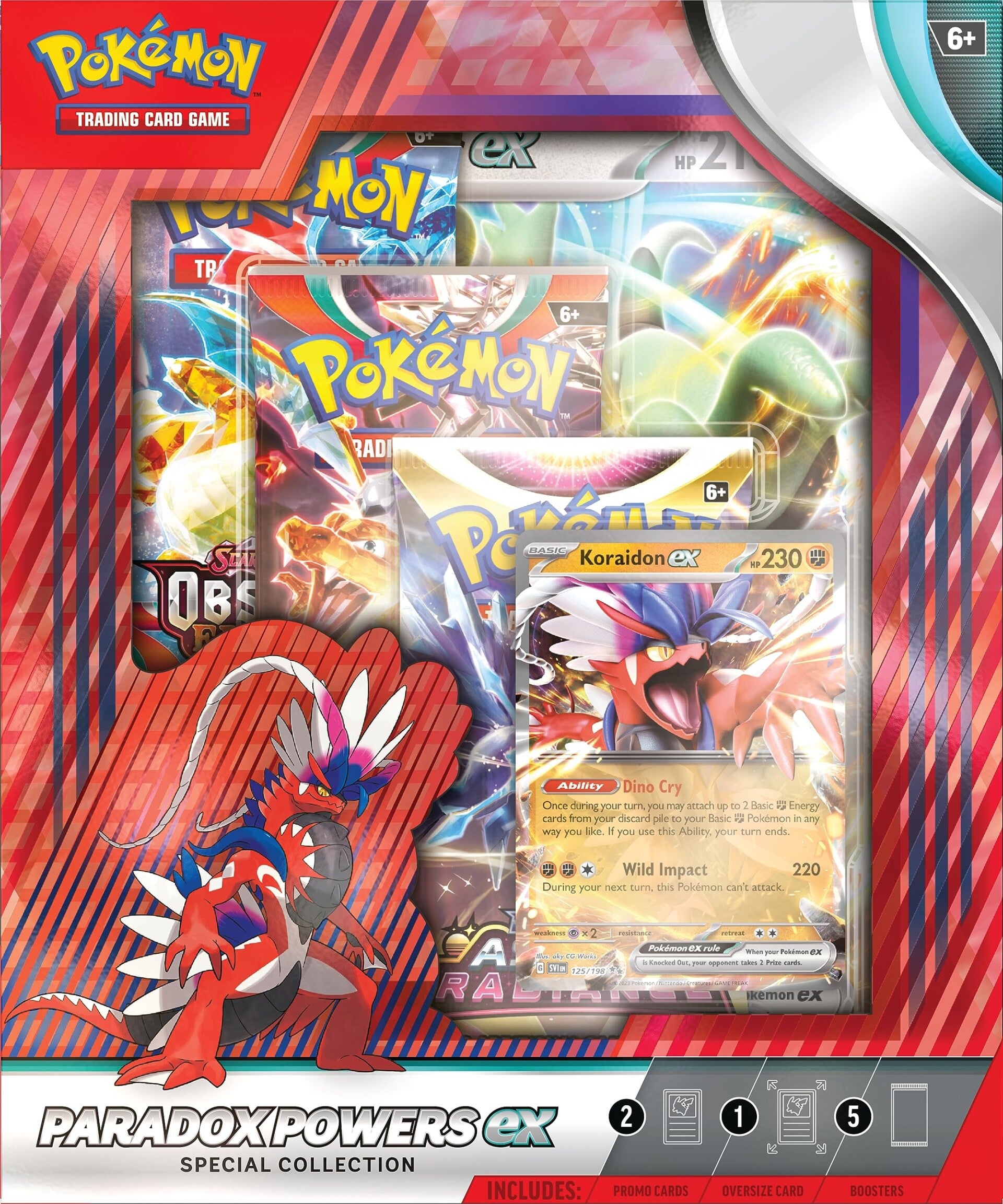 Each package will come with:
A jumbo Cyclizar ex 

Two reprints of Koraidon ex and Miraidon ex 

Five booster packs 

and a PTCG Live code card
Nexgen may not be able to get the exclusive but, as always, feel free to come in and show us your awesome pulls and trade with us during trade night, Saturdays and 4!