Pokémon TCG Evolving Powers Premium Collection Box
It seems like more and more of these premium collections are being released as we make it to the second half of the year. We are seeing exclusives from Amazon and Best Buy. Pokemon is showcasing lots of the new generation alongside so many of our favorites. This next collection is sure to be popular due to its design and usefulness. 
The Evolving Powers Collection is releasing on September 22nd and there is no pricing information yet. The box features two strong cards -- Magnazone and especially Gardevoir ex which is an incredibly powerful deck in the meta right now.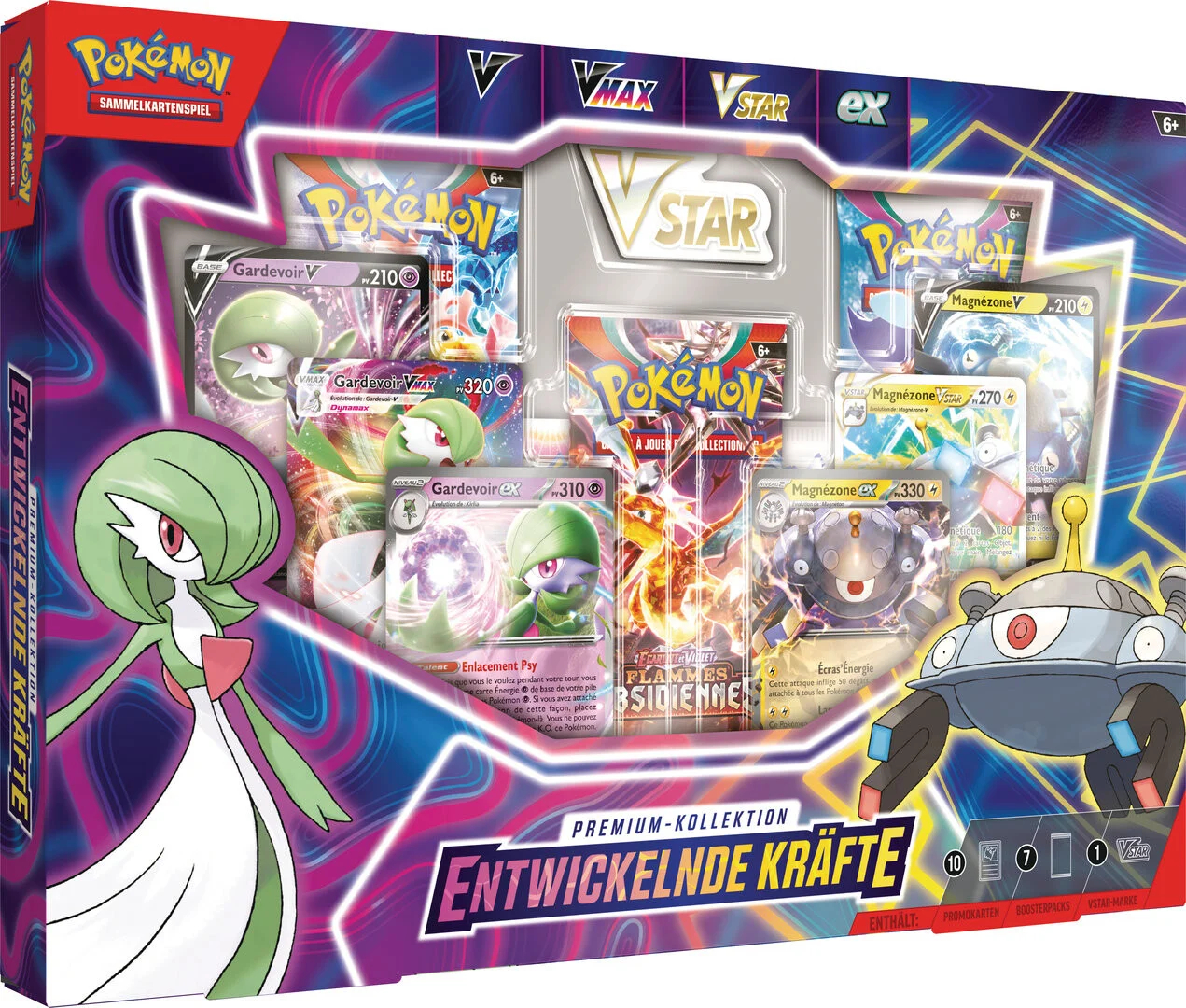 The collection will include 7 booster packs from various Scarlet and Violet sets, the typical code card, and 10 reprinted cards. Those cards include Gardevoir ex, V, and VMAX as well as Ralts and Kirlia. And on the other side there is Magnazone ex, V, and VMAX as well as Magnemite and Magneton.
Come into Nexgen Friday September 22nd to get your hands on as many of these boxes as you need. Or you can preorder here at Pokemonplug.com.