The red and white Poké Ball is the most iconic model and typically the first tool a Trainer receives to catch wild Pokémon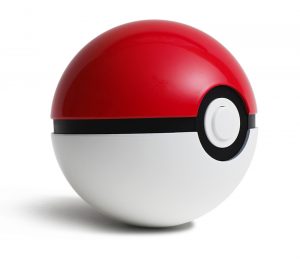 The Poké Ball is the hallmark of aspiring Trainers everywhere. This remarkable device is an essential part of a Trainer's equipment, required first to catch a Pokémon and then as a place for it to reside in comfort when not helping its Trainer on their adventures.
While the advanced mechanics by which a Poké Ball captures and houses a Pokémon are mysterious and unknown to our technology, we know that they are activated by a button on the front of the ball.