Pokémon TCG: Charizard ex Premium Collection
Yet another premium collection has been revealed for October 20th, but this one takes the cake. Charizard is a fan favorite, commanding the highest demand for his cards. This box becomes available off the tails of Obsidian flame which features the  Dark Tera-type Charizard cards. The artwork on his cards are visually stunning. Charizard is hunched back with his chest puffed out. He is unapologetically the top dog. 
The box will come with a full-art ex card and, for the first time ever, a magnetic display case to keep the card protected. As more collectors enter the hobby, the demand to keep cards safe is also rising. This is an excellent move on Pokémon's part to encourage young trainers to keep their valuables safe. The box will be released Friday October 20th and sells for $40.00!
The full contents of the package include: 
1 etched foil promo card featuring Charizard ex

2 foil cards featuring Charmander and Charmeleon

6 Pokémon TCG booster packs

1 magnetic card protector with display base

65 card sleeves featuring Charizard as a Tera Pokémon

A code card for Pokémon TCG Live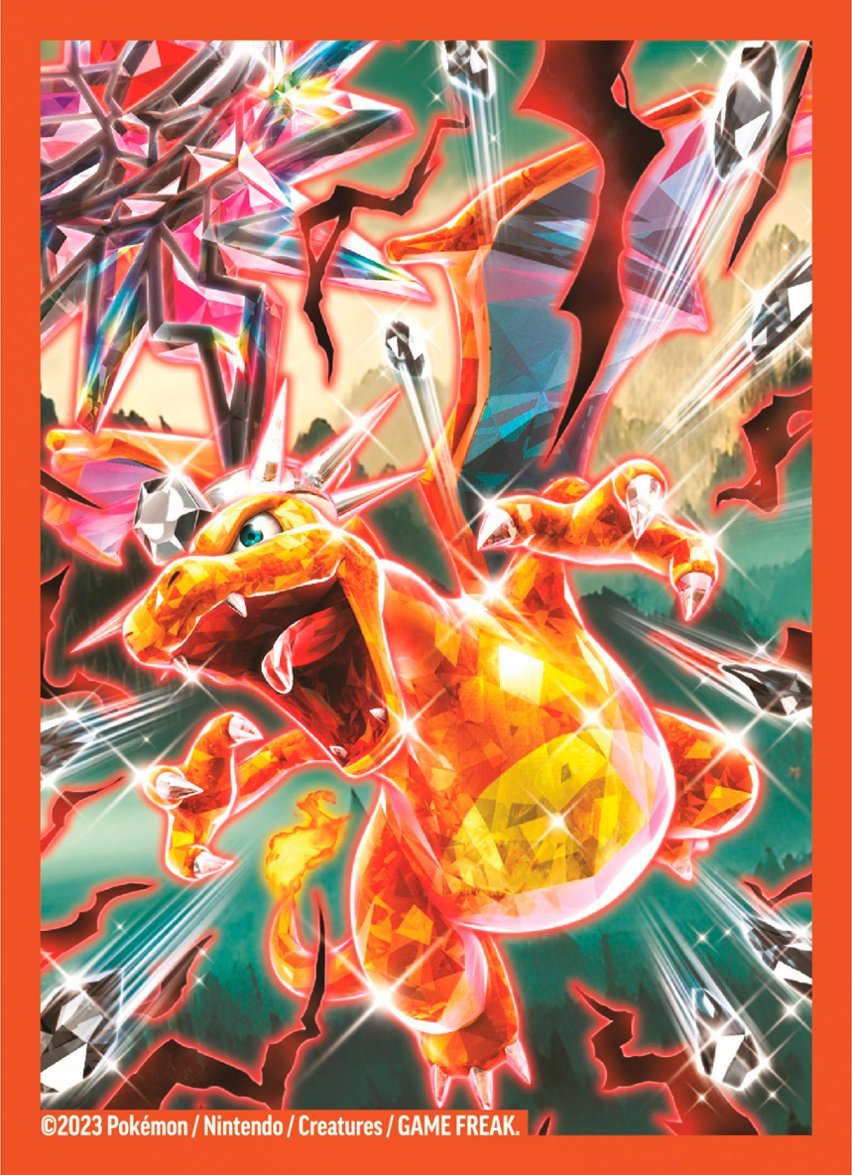 I believe the magnetic card protector and the 65 sleeves are a huge selling point for this collection as well as a playable Charizard. Make sure you pre-order with us at Pokemonplug.com to get your hands on these before they sell out!